about Paul Costigan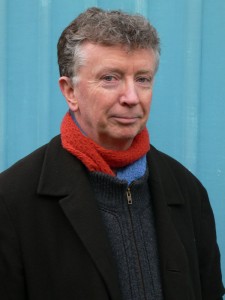 I am an independent writer, commentator, researcher and consultant on all things visual arts, photography, music, urban design, development and planning, and a host of related climate change issues. I also have an interest in and experience on arts and not for profit boards and administration.
Prime interests: Photography, Arts, Culture and Urban Issues.
(photograph by Gael Newton)
My employment and related background is:
13 years as the CEO for the Australia Institute of Landscape Architects – includes experience in administration, governance and corporations law, juries, accreditation, publications, online forums, advocacy and policy development.
National Director for Museums Australia
An independent cultural consultant
Executive Officer for an Arts and Recreation Industry Advisory Body (involved lots of education and training matters, including accreditation)
Artistic Director of Megalo Access Arts (Screenprint and access arts)
Too much time in arts advocacy and part-time writer on the visual arts
Served on many committees and boards of management of arts and not for profit companies
Somewhere back there I was a school teacher
I pretended for two years to be a national serviceman in the army
Bachelor of Arts (Visual Arts);  specialising in photography & print making (Screenprint)
Currently doing a range of research and arts related consultancy activities.
I am always open to consultancies on urban, community and the arts related matters and initiatives; and writing lots on anything and everything.
The other high interests are travel, visiting urban sites, roaming cities, enjoying visual arts (particularly photography) exhibitions and visiting galleries.
I maintain several online sites, including my photographic research sites  photo-web   and I contribute  regularly to City News – and then there is my blog A Word or Two.
My partner is Gael Newton and she blogs on her own site – click here.
Please make contact